We offer express repair services, in time for that special event!
Not just stone setting - A full service restorations source.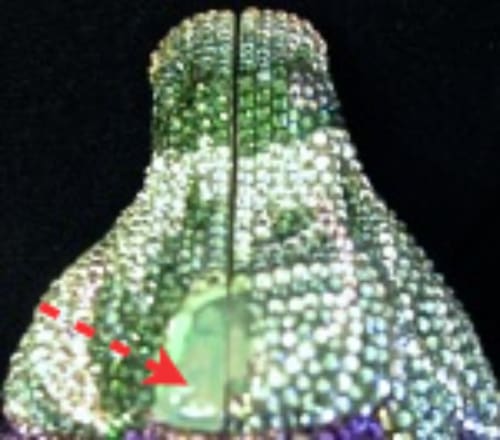 Before replacing missing stones, surface was re-enameled .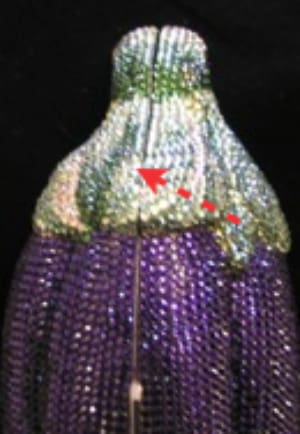 This wonderful "Eggplant" returned to perfect condition once again...replacing all missing stones and underlying enamel&nbspcoloration.
Making Your Judith Leiber Bag Look Good As New
* Frame Restoration: including hinge and closure repairs, and stone or enamel replacement.
* Frame Restoration: including reshaping when bent or damaged.
* Swarovski Crystal Replacement: using crystals with perfect match in both size and color.
This wonderful "Potted Plant" minaudière was restored, Attaching the broken petal, missing stones and replacing underlying enamel coloration.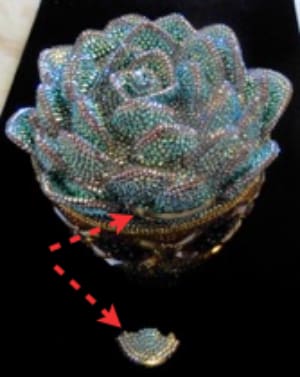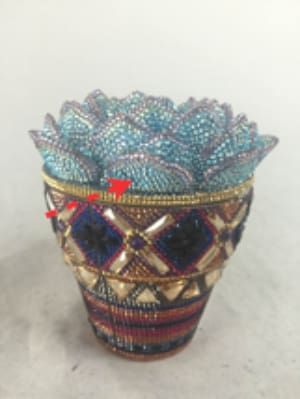 ABOVE: Genuine black onyx (16) set to coordinate with identical corresponding stones.
Judith Leiber Minaudiere: Reset missing black faceted onyx pieces, in order to complete the bag's fabulous appearance.
Custom cut large onyx piece and set on closure.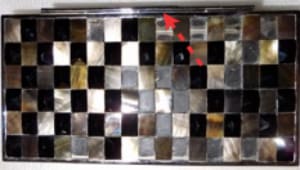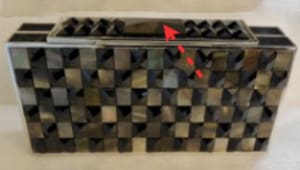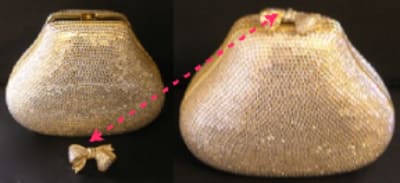 JUDITH LEIBER: Restoring original clasp by re-soldering the original clasp back as before, totally restoring the closure.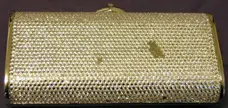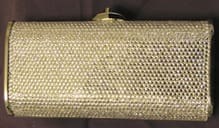 Stones replaced where needed after surface is prepared.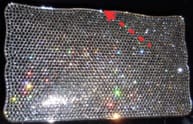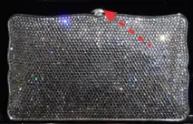 Closure replaced from scratch to save this J.Leiber minaudière.