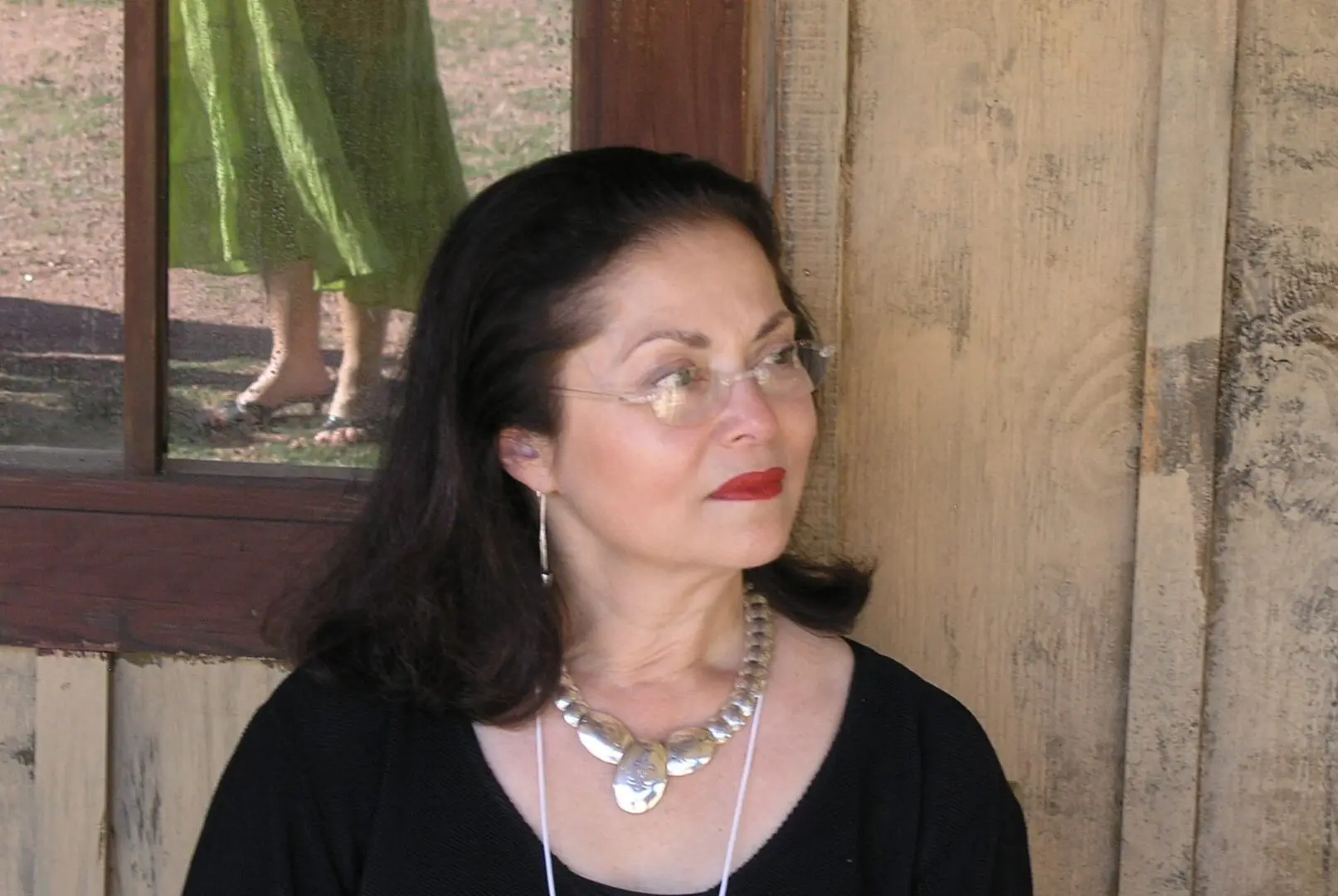 Meet Linda, Our Accessory Restoration Expert
Linda Krasner is the proud owner and handbag & jewelry repair expert of Vintage Repairs by Linda. Her passion for collecting vintage pieces began with household and jewelry items. She eventually purchased her first antique purse in the 1970s. She has been doing this for over 40 years and really loves what she does and has a deep profound passion for it.
Aside from being an avid antique purse collector and a proud vintage accessory restoration expert, Linda is also a visionary crafter. She always has ideas for pieces that would be the antiques of the future. One of her recent creations is her "dancing women" on a copper-colored antique frame replete with the original rose quartz clasp.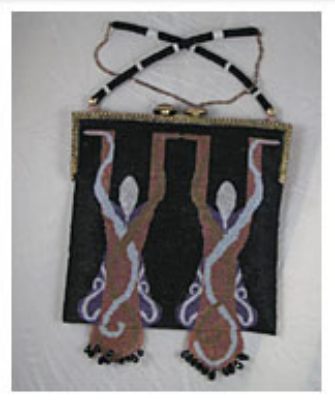 She grew up in a house with antique furnishings and decorations. Her mother, taught her about the beauty found in vintage pieces.
Meanwhile, her father, the handiest man she has ever known, showed her that anything can be saved. This dynamic duo of parents shaped her passions and helped her become who she is and enjoy what she does.
Linda was a partner at Vogue & Vintage, a 30-year-old shop in Great Neck, New York that was originally called Grandma's Attic Ltd. She spent her time repairing and restoring antique fashion accessories, even being referred to as a miracle worker by some dealers. Although the store began as a haven for knickknack lovers, it quickly became known as "a hospital for sick purses and vintage jewelry," before it closed in July 2010.
Developing a Passion for Vintage Accessories
Her interest in owning antique bags began with her habit of wearing vintage clothing for special occasions. She then developed a love for beaded bags when she was only seven years old. At her sister's wedding, she took notice of the hand-beading on the 1950s dresses and companion purses at the event. "At this time, I began dreaming of owning wonderful items like these and wearing them in the style of that era," she explained.
Since then, she has always been amazed when she sees a precious antique bag and the hours spent on its creation. She also believes that fabulous vintage purses are the finishing touch for a night out, even when you're wearing a black sweater and pants.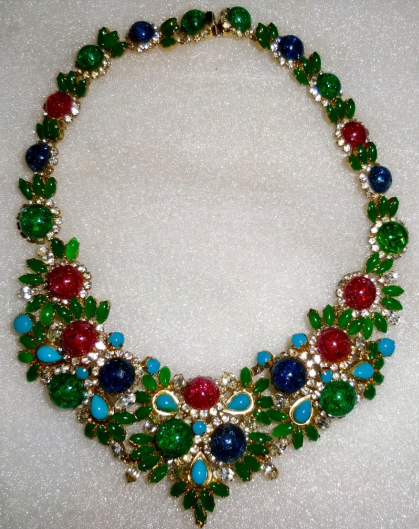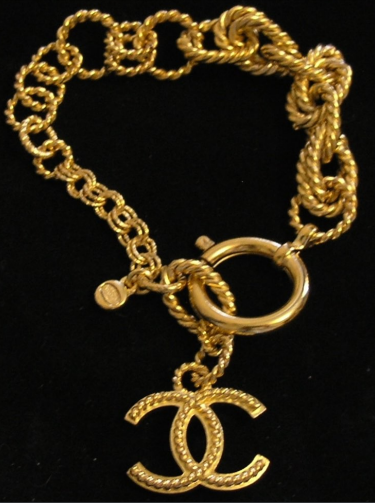 Honing Her Jeweley Repair Skills
After years of bag repair and beadwork, Linda met and studied under Christa, a master beadwork artist from Chatham, New York. Christa taught her the beading discipline of Peyote, a technique prevalently used in Native American beaded pieces.
"Using this stitch allows me to create pieces using only the beads and thread without any fabric or looming." She explained. The pieces do not require fabric because each bead is joined to the ones before it with just thread. "I always feel as if I am setting glass into midair," Linda says.
Taking Pride in Her Jewelry Restoration Results
Some of the bags she has enjoyed working on the most are owned by other dealers and collectors. She also loves the amazing carved celluloid frames of a few of these pieces, stating that "I get to transplant new bodies, linings, and even make handles for these "lovely ladies" (as one dealer calls them). I get to temporarily adopt them, enjoy the process and then return them to their owners."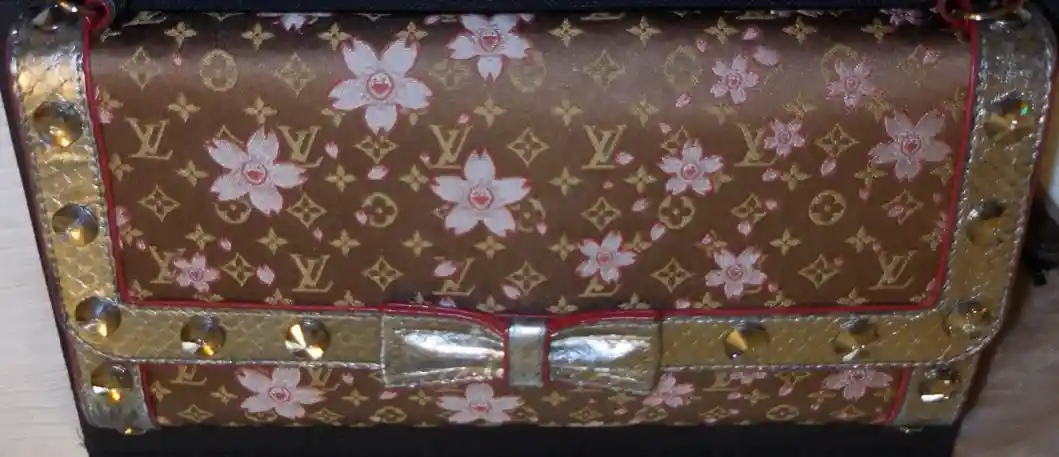 A Unique Quilt With Intricate Design
Her most ambitious beaded piece to date is an antique, styled story quilt. The item was 900 square inches and entirely made of glass beads done in Peyote. It had 36 individual squares that connected to make the beaded piece. Linda said that she was utilizing two vintage crafts: the beauty of antique beaded purses combined with the detailing she always loved in American family quilts. "The wonderful concept, realized in fine antique beaded purses, which resembles tapestries, served as my idea for this piece."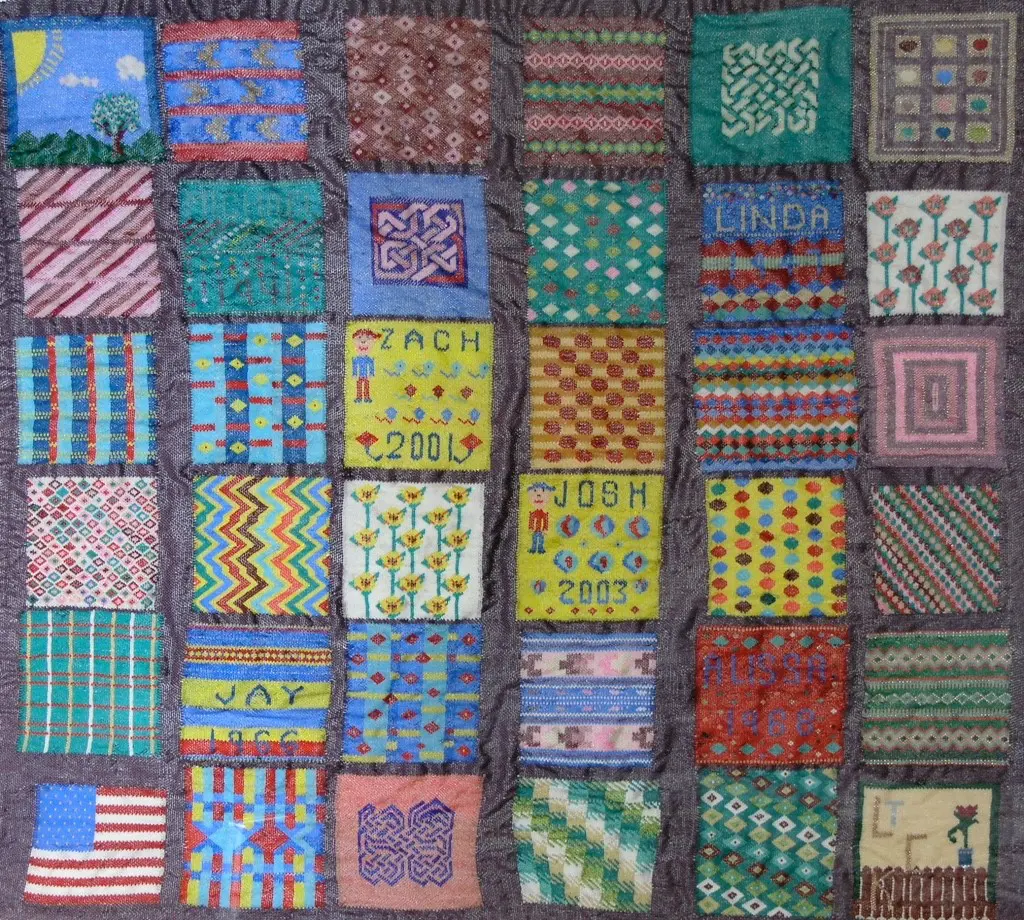 She also said "One of the most beautiful antique purses I have ever seen was a large framed velvet masterpiece. A number of years ago, a woman from the Midwest sent it to us for stone replacement. Although I have always done stone replacement in jewelry, this was the first purse frame we had ever received with genuine sapphires, emeralds, and rubies. I was thrilled to see it returned to its original condition once we replaced the six missing gemstones. Now that was one I would have loved to make my own."
However, Linda was never one to be bothered by the bags she could not purchase, but she also reminisced that "The one that got away still haunts me. I still dream of the fabulous figural bag I saw on the internet about a year ago. I grew up in a home where we all played cards. This bag had two gambling scenes on it with the finest detailing, from period costumes to gaming tables. This bag will always call to me and remain the one that got away."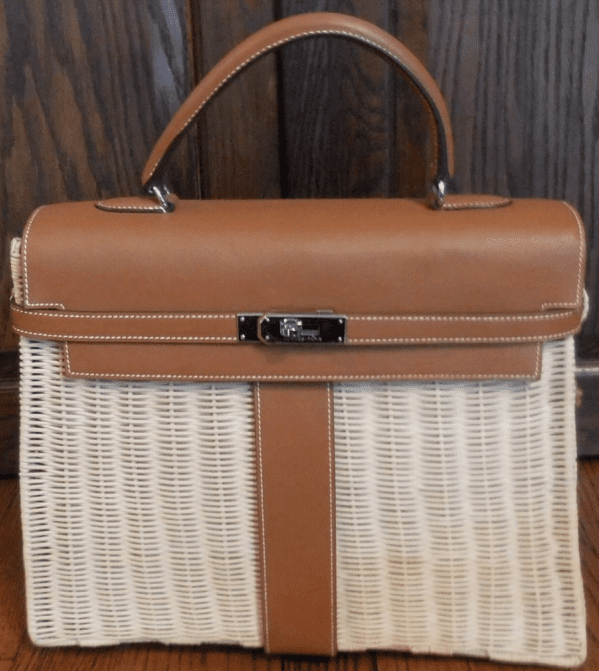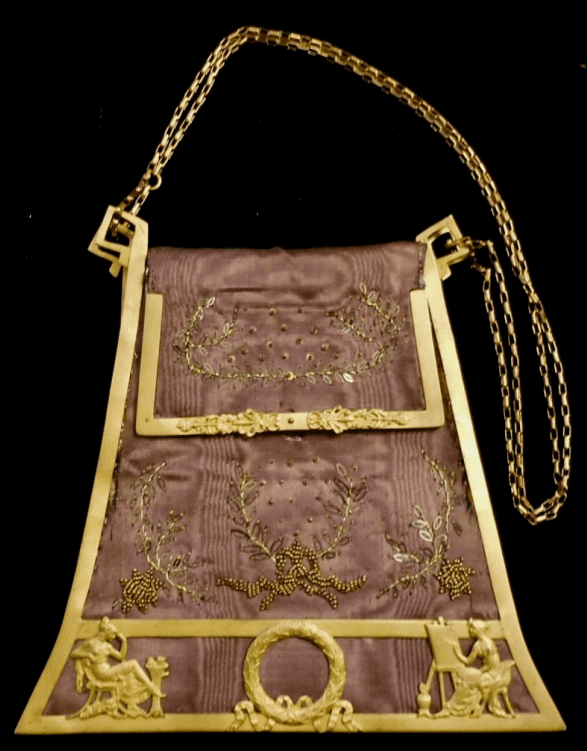 Linda commonly says that the last purse she has worked on is her favorite. However, her most treasured item is a deco bag paved in fabulous pearls replete with diamante centers. She explained that "I collect pearl necklaces and adore this piece because I get to wear pearls as something other than jewelry."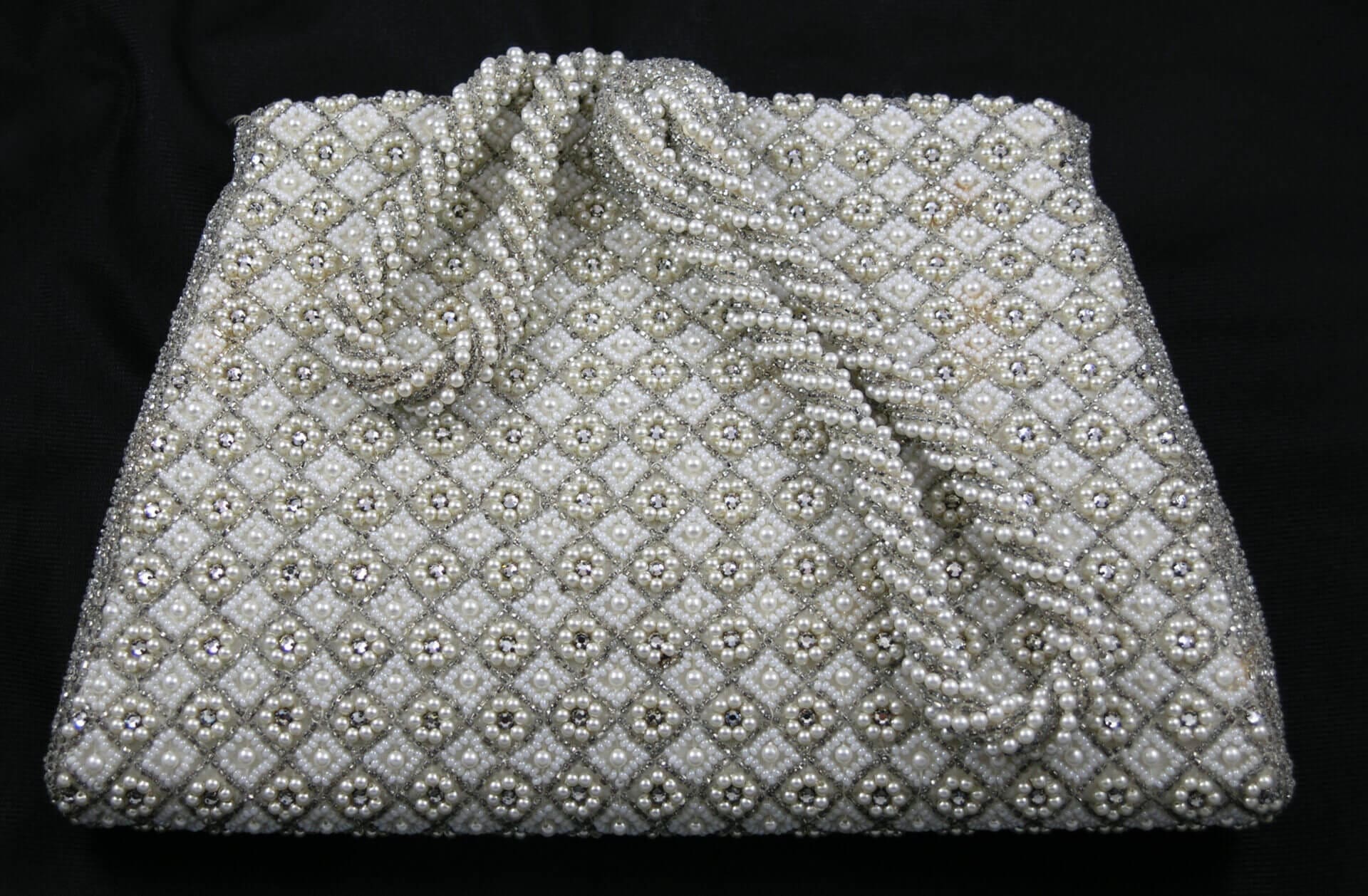 Contact Us for More Details
For additional information about Linda's credentials, our restoration services, and other concerns, feel free to reach out to us today. We'd love to hear from you!
We have a quick turnaround and we address any issues immediately. Please let us know of any special occasion that you would be wearing the item too and when, and we will do our best to get it completed by then!