The Repair and Care Services Your Gucci Bag Deserves
GUCCI ALLIGATOR SHOULDER BAG:
Restoration as described:
Gucci Pearl Encrusted Belt Restoration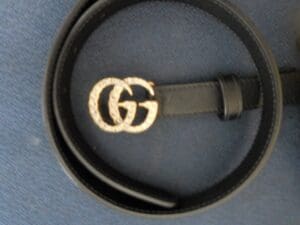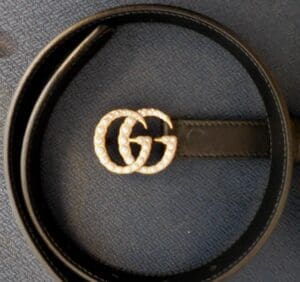 GUCCI PURSE / WALLET REPAIR
The client requested that she wanted a "dress" look and so we:
Replaced fabric green/red strap with a chain to change the look for the bag - to use as a cross-body bag instead.
Damaged bamboo handle with missing antiqued metal capping.
Hand-carved bamboo to match rest of handle adding a handcrafted copper tone cap to match both missing bamboo and capping on the bag.
We removed the stain caused by storing next to a bag where color transferred.
We Replaced torn stitching on the shoulder straps, enhanced leather, and cleaned the entire handbag's exterior - a turnaround time of fewer than 2 weeks.
- A full service restoration source -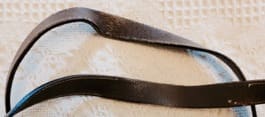 GUCCI BLACK LEATHER PURSE
Perfect Restoration as follows:
All seams sewn and interior leather cleaned, polished and moisturized.
GUCCI LIGHT LEATHER HARD SIDED SHOULDER BAG c1980s
Perfect  Restoration as follows:
REPAIR SERVICES AVAILABLE: